The following stories will help you get to know some of the people who make APCU colleges and universities so special. Check back periodically for new stories and let us know other students whose stories would be of interest to our visitors.
Friday, September 29 2017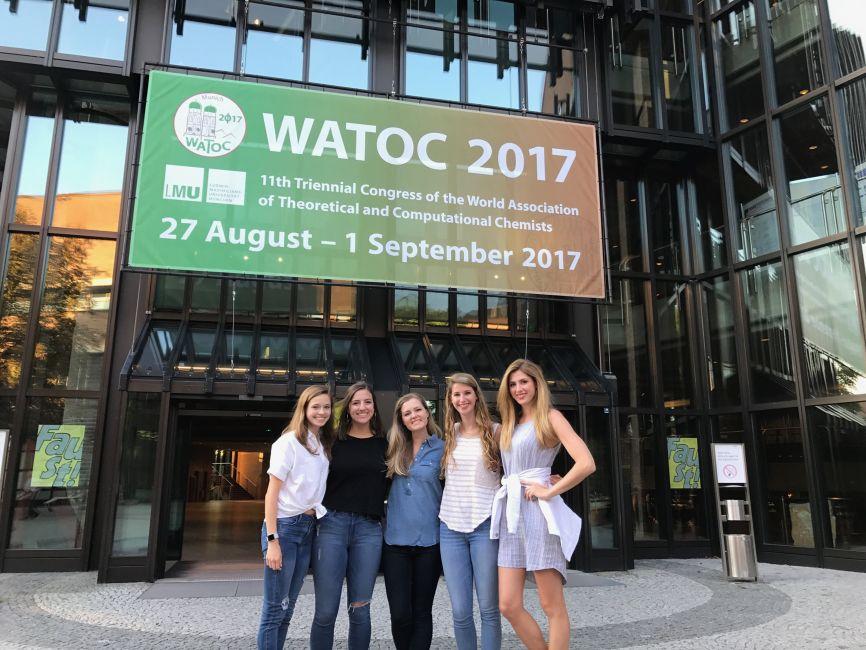 Five students in Professor Mauricio Cafiero's chemistry lab—Emily Harrison '18, Samantha Jelinek '18, Caroline Magee '18, Madison Perchik '19, and Rebecca Evans '19—presented their research Aug. 27- Sept. 1 at the World Association of Theoretical and Computational Chemistry (WATOC) conference held in Munich, Germany. More than 1,500 participants gathered for talks, an industry symposium, and computational and theoretical chemistry poster presentations. More.