Events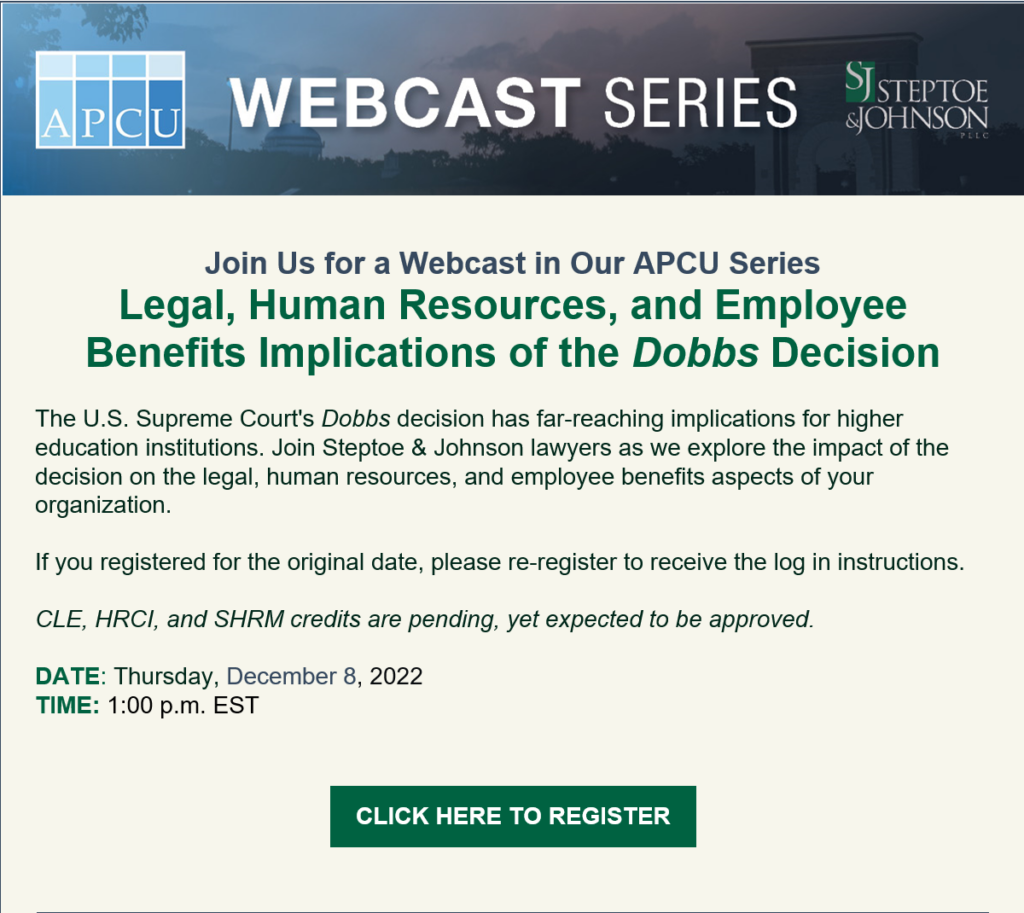 Each of our APCU member schools has been impacted by this Supreme Court ruling. Susan Deniker, a higher education attorney with Steptoe & Johnson will walk-through the implications of the Dobbs decision so that you can protect your institution and the students you serve.
Just click here or scan the QR code to join us for this important conversation. If you are unable to participate, please consider having a member of your cabinet and/or your legal counsel sit-in on the presentation.
---
Get your hiking, biking, and skiing gear ready to go because the Zephyr Point Presbyterian Conference Center on Lake Tahoe will serve as the venue for our 2023 APCU Presidents/Chaplains Retreat. The home to the our Tahoe Semester study-away program provides a beautiful, relaxed setting to discuss how our schools are navigating the peaks and valleys of the current higher education landscape. Mark your calendars and make plans to join us on the shores of Lake Tahoe next March!